Info For Subcontractors & Vendors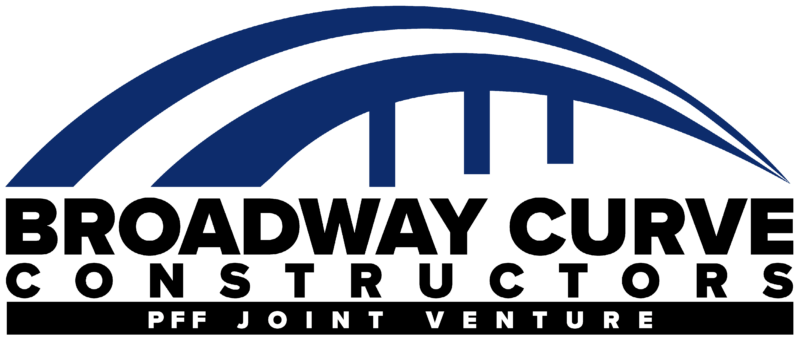 DBE/SBC Resource Center is available for firms that are looking for instructive guidance for bidding work, technical assistance with prompt payment and certified payroll reporting requirements and most other questions regarding working under the I-10 Broadway Curve Agreement.

The appointments will be available once weekly for 60-minutes in 20-minute increments.

Due to the COVID 19 Protocols that are currently in place at the co-located offices, these sessions with PFF JV staff will be conducted via virtual platform or conference calls.

Subcontractors may schedule an appointment by sending their areas of interest to rmoore@pffjv.com

Tuesday morning appointments: 7:20/7:45/8:10 – February 8, 15, 22

Tuesday morning appointments: 7:20/7:45/8:10 – March 8, 15, 22

Tuesday morning appointments: 7:20/7:45/8:10 – April 5, 12, 19
BID OPPORTUNITIES
Interested in bidding or receiving information about contract opportunities for the Interstate 10 Broadway Curve Improvement Project?  Review the opportunities below and complete the  contact form.
All firms intending to offer bids for construction work on the I-10 Broadway Curve project should first complete a pre-qualification form. The completed questionnaire is intended to develop information relative to the contractor's experience, organization and other relevant and material details to familiarize the Developer  with  the  bidder's  qualifications for  performing   work  of  the  type of  scale  that  might  be  offered  for  bid.
Please send completed form to rmoore@pffjv.com
The following are some of our bidding opportunities:
Construction Materials – Roadway
Erosion Control and Geosynthetics
Erosion Control Blankets
Nonwoven Fabrics
Woven Fabrics
Silt Fences and Stakes
Wattles
Washout Pans
Hand Tools
Shovels
Picks
Single Jacks
Double Jacks
Brooms
Measuring, Marking and Survey
Surveyor Flags and Tape
Surveying Levels
Surveying Accessories
Marking Paint
Measuring Tapes
Power Tools and Equipment
Compaction Equipment
Impact Drivers
Drills
Cut Off Saws
Generators
Construction Materials – Structures
Anchoring and Fasteners
Nails
Bolts and Nuts
Screws
Anchors
Powder Actuated Loads and Pins
Construction Adhesives
Concrete and Chemicals
Grout
Bond Breaker
Form Oils and Releases
Repair Mortars
Epoxies
Cures
Rebar Safety Caps
Concrete Forming Supplies
Steel and Wood Stakes
Hand Tools
Trowels
Rakes
Bolt Cutters
Floats
Hammers
Materials Handling
Lifting and Rigging Hardware
Steel Banding and Tools
Power Tools and Equipment
Concrete Vibrators
Leaf Blowers
We urge you to check this page often to see the latest in contract opportunities with the Broadway Curve Constructors. We appreciate your interest in working with our team and look forward to hearing from you.